Mentees & Outreach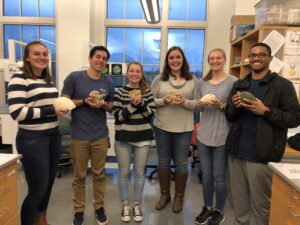 I have worked with several amazing high school, undergraduate, and graduate researchers who assist with my research and cary out their own research in the lab every semester. Thanks to their amazing hard work, we are learning so much about how marine invertebrates respond under projected global change!
---
Current Researchers: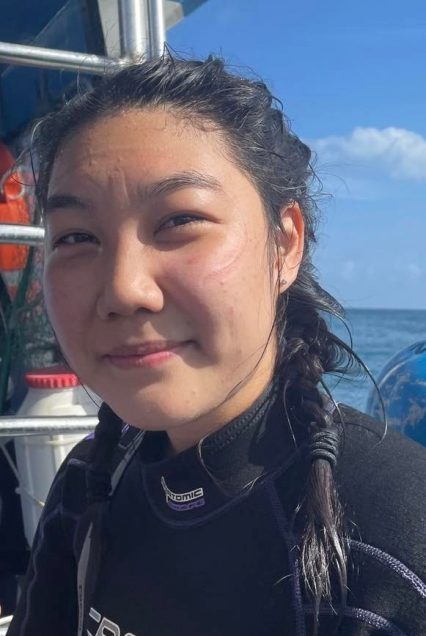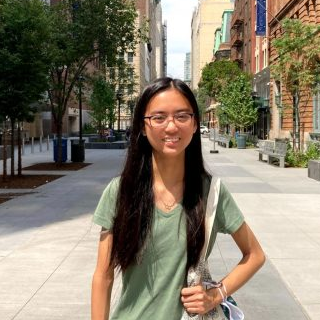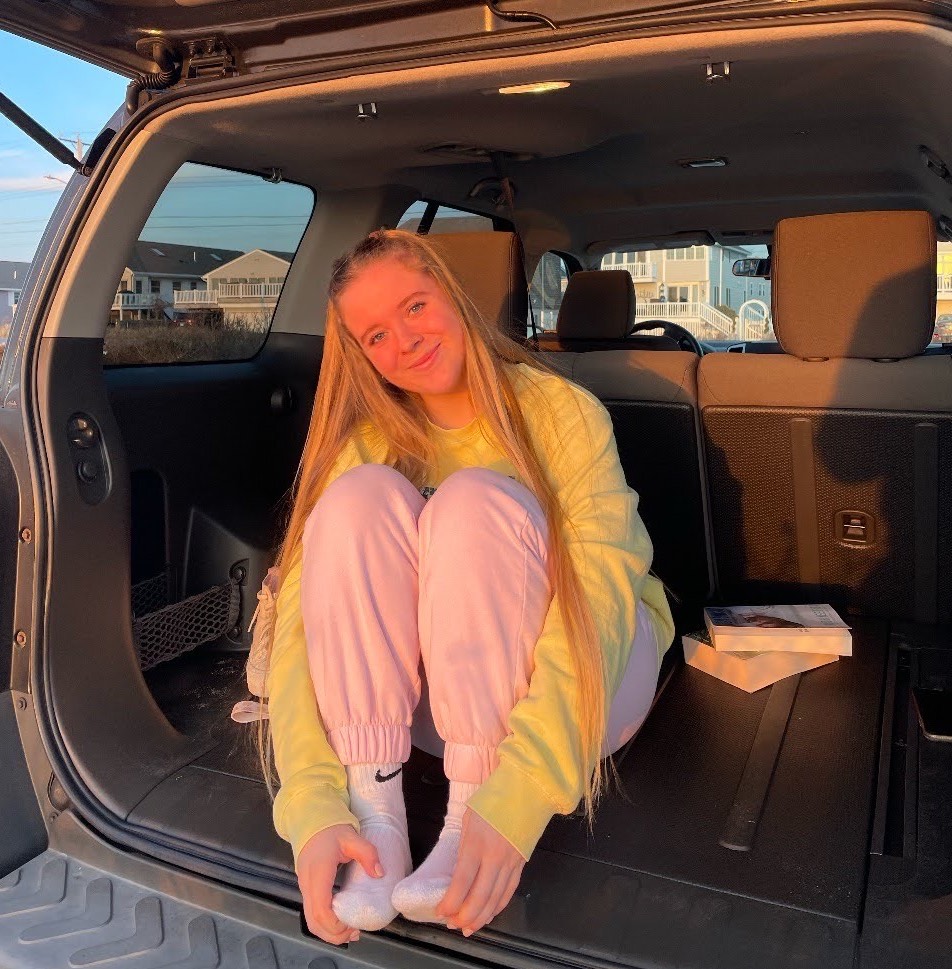 Audrey Wong
Audrey is currently a sophmore majoring in Marine Science. She is from northern California and has a twin sister who is also attending a university on the east coast. She has always loved animals, but fell in love with marine animals after a research project in fifth grade, regarding the Blue Ring Octopus and Flamboyant Cuttlefish. She hopes to learn more about the underlying mechanisms of marine organisms and how that impacts their response to environmental stressors. She is excited to be a part of the Davies Lab and hopes to gain more research experience. In her free time, she likes to cook, sew, and go on walks.
Audrey was awarded a BU UROP fellowship for her work!
Angela Jiang
I am an undergraduate student (class of 2023) attending Smith College in Northampton, MA. I am a biology major with a minor in chemistry. I also have an interest in programming. Outside of academics, I play the piano and enjoy 3D modeling. I am interested in pursuing research in bioinformatics, genetics and evolutionary biology. I also love marine biology and ecology, and became especially fascinated with invertebrates after I took an invertebrate diversity class. I am excited to learn from Dr. Bove and conduct research in a new lab!
Angela is a summer 2022 BU BRITE student
Emilee Redshaw
I am currently an undergraduate student at Boston University. I am majoring in biology on the pre-dental track and minoring in visual arts. I am a collegiate athlete and Captain of the BU Gymnastics team. I am in the Pre-Dental Society and the community service group Project Sunshine. I am interested in furthering my dental education as well as research education. I find global change and marine systems particularly interesting within the field of research. I am a hardworking student with the drive to learn from Dr. Bove in her field of research!
---
Student Presentations:
Check out Angela presenting her research, "Bored in a changing climate: ocean acidification and boring sponge impact on eastern oyster (Crassostrea virginica) gene expression" at the 2022 Annual Biomedical Research Conference for Minority Students (ABRCMS) in Anaheim, California. Angela was a summer 2022 BU BRITE student.
Check out all the amazing presentations Bailey, Liz, Jess, and Kyle gave at UNC's Celebration of Undergraduate Research in 2019 and at Symbiofest 2019 in Athens, GA! Way to go team!
Past Researchers:
Jess Mccoppin 2021
Liz Farquhar 2021
Kyle Oliveira 2020 (Senior Honours Thesis can be viewed here)
Bailey Thomasson 2019 (Senior Honours Thesis was awarded UNC Department of Biology's 2019 Robert Coker Award for excellence in research – can be view here)
Brigitte Butler 2018
Lauren Winbourne 2018
Outreach
I love talking about coral reefs and my research to a wide variety of audiences. Since it is difficult for many people to get to coral reefs (especially around my inland institution), I am happy to bring a digital coral reef to them! If you are interested in bringing in a coral reef scientist, let me know!
Previous Events
I defended my PhD as COVID-19 set in so it was performed virtually. My experience is featured in an iScience article about virtual PhD/Maters defenses during the COVID-19 pandemic by Michelle Muzzio: The Generation of Virtual Defenders.
UNC Marine Sciences 50th Anniversary Open Lab Night
Scientist Saturday in the Lab at the Durham Museum of Life and Science
UNC Science Expo (every spring) as a part of the North Carolina Science Festival
High School Environmental Club guest speaker
Guest lecturer for several graduate and undergraduate courses
---